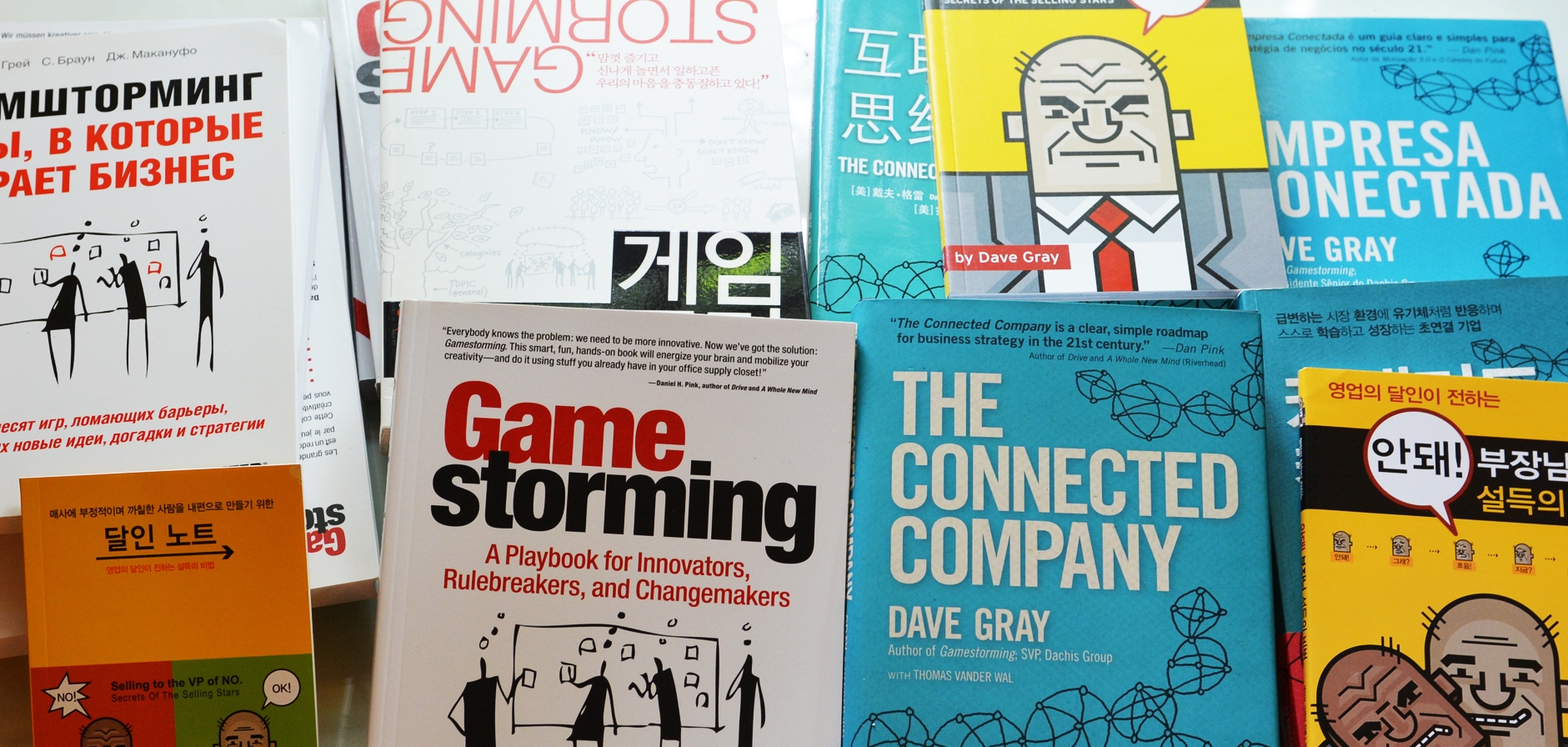 My first book, Selling to the VP of NO, is a simple, visual quickstart guide to the world of consultative selling.
My second book, Gamestorming: A Playbook for Innovators, Rulebreakers, and Changemakers
, is a practical handbook for innovators and change agents.
My third book, The Connected Company
, is a strategic blueprint for 21st-century organizations.
I am currently working on a fourth book which is due out from Rosenfeld Media in 2015.
I also highly recommend these books.