Turn off your autopilot. Do something different. See what happens.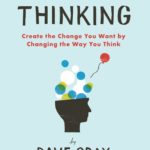 I am happy and proud to share that my new book, Liminal Thinking, is now available for purchase on Amazon. Have a look!
David Gray // How to Navigate Complexity with Liminal Thinking // UX Week 16 from Adaptive Path on Vimeo.