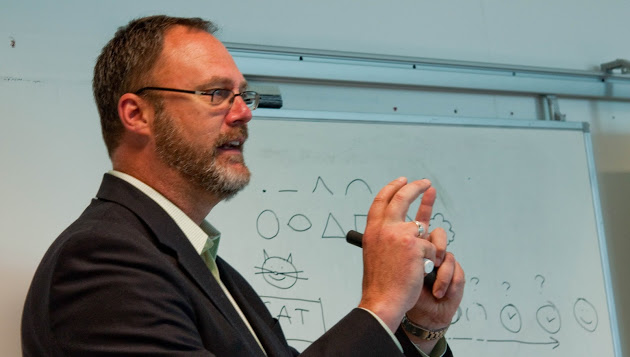 Introducing the School of the Possible.
Our emerging digital ecosystems need new kinds of learning institutions.
It is the best of times and the worst of times. If you're a digital innovator, it's a gold rush. If you're an incumbent, it just might be the end of the line. It's time to invent your digital future.
To learn about the School of the Possible, your journey starts here.
---
My current project is founding the School of the Possible, a research and activation lab whose purpose is to imagine and create a better world.
The School of the Possible can help you develop the innovation capability of your team or organization. Together, we will use agile, iterative techniques like Visual Thinking, Culture Mapping, and Gamestorming to get your people engaged and involved in co-creating clear, unique and executable business strategies, and developing the capabilities you need to be successful in the Big Shift.
At the core of this approach is Liminal Thinking, a practice for connected leaders who want to create change in complex, dynamic environments.
Sound interesting?
If you are interested in going deeper, I recommend these books.
Do you want to sell me something? Let me help you do that.
More about me.